Winter Gathering – Karlsruhe
Published January 20, 2016
[Updated 01.02.2016]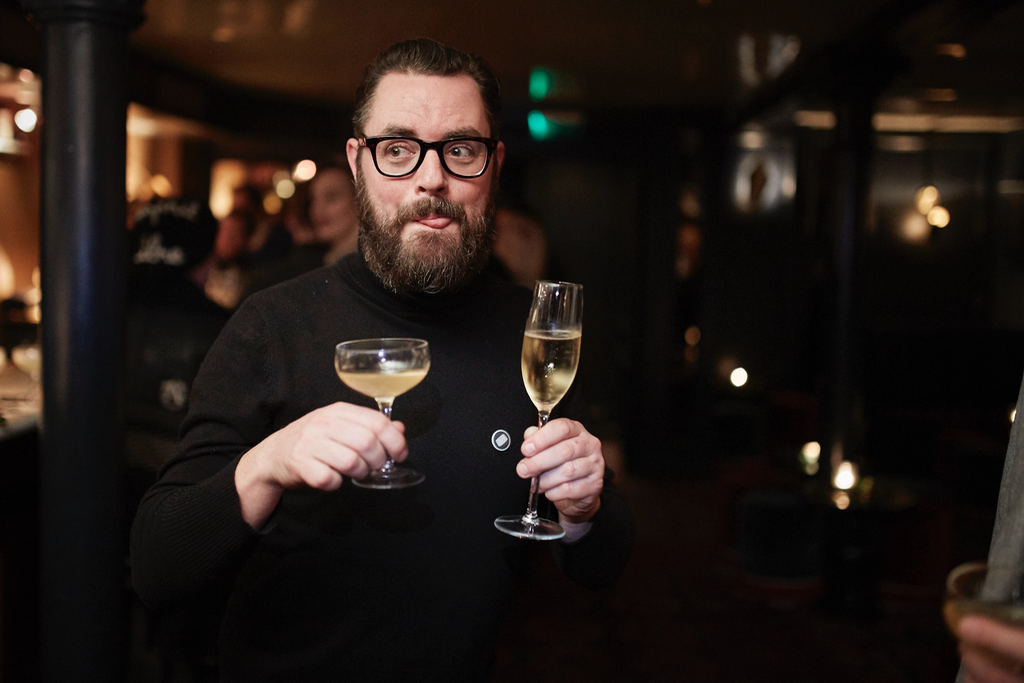 Photo credit: Sebastian Heck Photography
Founded in Karlsruhe in 2009, the Turtleneck Club, in cooperation with our partners at Hendrick's Gin, has traveled to London on several occasions, Paris, Berlin, Hamburg and even across the ocean to Portland and New York City. So it is with great pleasure that I announce the triumphant return of our club as we gather once again in the Fächerstadt.
For those of you who have not been to a gathering thus far, ask anyone who has and I'm sure the answer will come back thusly: whatever you do, do not miss this.
There will be two events happening on Saturday, on opposite ends of town. The first will be a punch reception from 13:00 – 16:00 at Nick & Nora – Spirituosen with CoCo Prochorowski, Hendrick's Gin brand ambassador to Germany. Coco is one our dearest friends and an absolute force of nature. He will be turtlenecked to a tee, so make sure you don't come underdressed.
After a break for dinner we'll start back up again with our main event at 21:00 at Rosebottel – or, as it shall be known Saturday evening, the Turtleneck Cocktail Club.
We will have guest bartenders flying in from Milk & Honey in London and the Michelberger Hotel in Berlin with the express intent of creating exquisite libations for your imbibing pleasure. Once again, and as always at the best Turtleneck Club events, DJ Hank will be on the 1s and 2s, playing cooly obscure vinyl from the heyday of the jet set, and, of course, our in-house photographer, Sebastian Heck, will be on hand to preserve your club experience for many years to come in our portrait studio.
++++++
Read an interview with Pierre-Marie from Milk & Honey and Dominic Xavier from the Michelberger Hotel
++++++
The essential tasks for you are threefold: First, consider your ensemble. Second, buy a turtleneck if you don't already own one. Third, RSVP if you plan on attending. It is essential that we have some idea of the number of people who wish to attend so we can create the best experience possible.
You can find more information about our club on Facebook, including photos of our most recent gathering in London this past November.
—
Location #1 Details
Nick & Nora – Spirituosen
Feb 6, 2016
13:00 – 16:00
Körnerstr. 26 (Open Google Maps)
76135 Karslruhe
Location #2 Details
Turtleneck Cocktail Club (Rosebottel)
Feb 6, 2016
21:00 – 01:00
Poststraße 8 (Open Google Maps)
Karlsruhe, Germany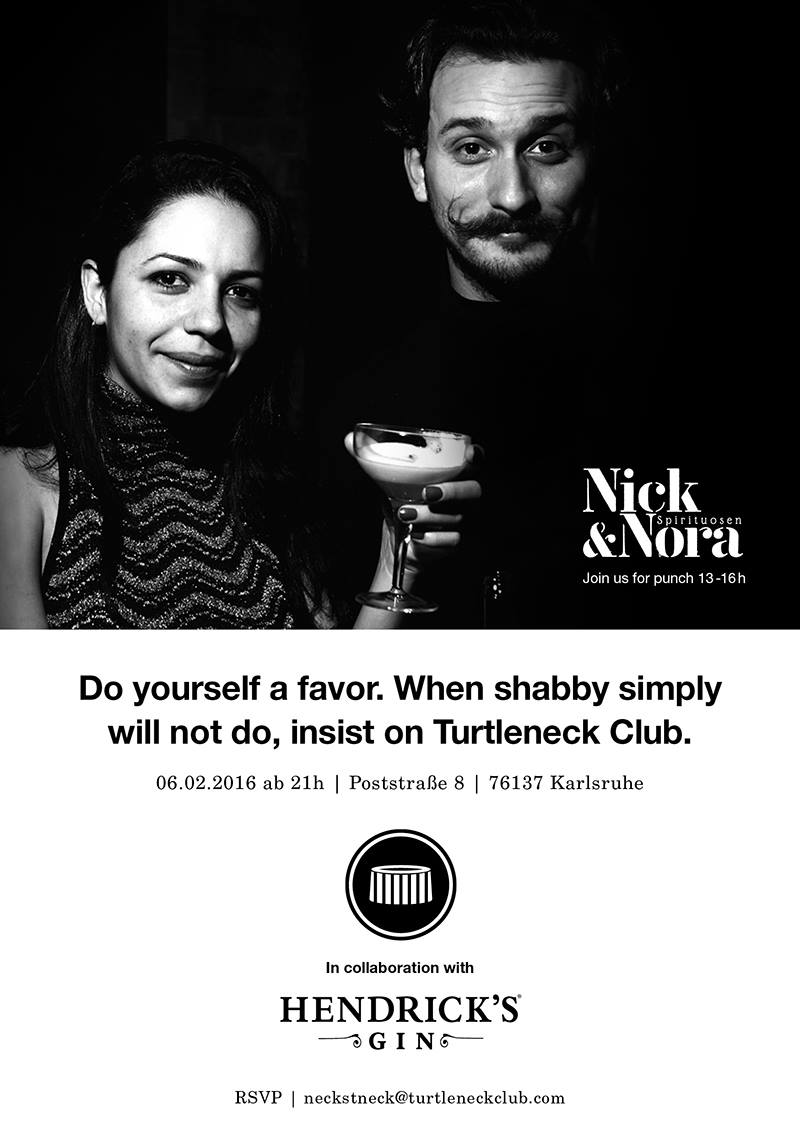 Photo credit: Addie Chinn
The next stop after Karlsruhe is likely somewhere very far away, so do yourself a favor – insist on Turtleneck Club!