The Journey is the Prize: Pierre-Marie Bisson
Published January 31, 2016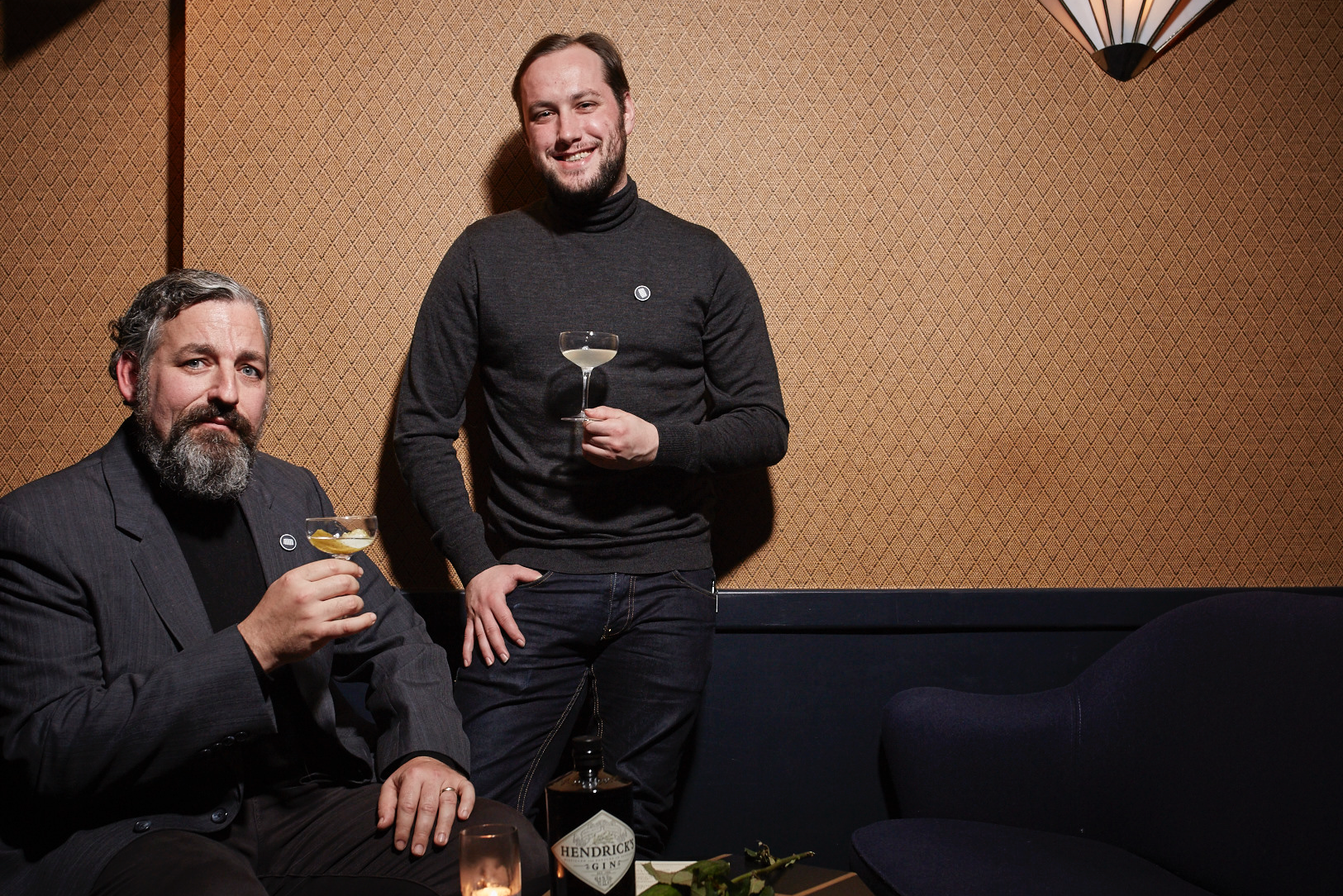 Photo credit: Sebastian Heck Photography
Pierre-Marie Bisson is a fellow club member and veteran of the craft cocktail scene. He's worked in so many legendary bars it's difficult to keep track. The night we spent sat in front of him at the Experimental Cocktail Club in Paris, although now years ago, still ranks as one of our fondest and best drinks experiences we've had, without question.
There's nothing particularly flashy or fancy about his style, it's just an ice-cold understanding of the principles of being a great bartender.  Pierre-Marie is able to communicate honesty and respect to his customers through his service, and without overdoing it. A classy man all the way. We can't wait to have him behind the bar at our Winter Gathering in Karlsruhe on Saturday, February 6th.
—
You've been a club member for a few years now. Can you tell us a little about your first exposure to Turtleneck Club and what you made of it?
I remember this post that appeared on my Facebook feed in the summer of 2012. It was the picture that hit me first. David Piper and Vincent Marino looking super dapper in turtlenecks. I had met them both, Vincent when he ran ECC in London and David when he hosted an amazing Hendrick's croquet tournament 1920s style in Paris some time before. Add to that I had been watching Archer for a year or so and everything made sense to think a turtleneck party could only be the coolest thing. The party was happening in New York but I didn't realised where and when until I asked the bar manager at ECC New York to work a shift with him and he answered: "Sure man, only you have to bring one of these turtlenecks thingies…" The night was full of wonders and cucumbers.
I remember sitting with you in Paris at the ECC and you made me some fantastic stirred drinks. Is there something you find elegant about a stirred drink vs. a shaken cocktail or highball?
It is only a matter of taste. I am all for stirred drinks, I am not a citrus guy. I also like a stronger drink than the average Joe but once in a while I do enjoy a good scotch and soda. There is something more peaceful to me about stirred drinks. And it's less tiresome.
Your CV is impressive. You've worked at some of the best bars in the world. Tell us a bit about your path thus far and a bit about where you're working now.
I think everything is about timing and encounters. I got my first job at La Perla in Paris because I saw a guy working there that had been in year 10 with me. Then I got the job at Curio Parlor because it's so close to la Perla so I'd go for a beer after my weekend shifts and thought (still do) that it was one of the nicest bars ever. Worked my way into the ECC group then decided it was time to start all over again in London. Worked a bit at Happiness Forgets then helped open Basement Sate – owned by one of the Sherry Butt co-owners, another great bar. Again, I had been going to Milk and Honey for quite some time after work. It just made sense to go and work there. There isn't a single bar I have worked at that I did not like as a customer. Milk and Honey unlike all the new bars focuses on service and the consistency of its drinks. This is why only classics were made there. Now, for the first time since it opened we are going to launch a menu with some creations. I think I am arriving at a very interesting time in this bar. It is always nice to see things evolve, and even nicer if you're part of it.
If you had just one night in London to hit a list of favorite spots, where would you start and where would you end up?
First of all you need to understand that I take this question very seriously. Second of all London is a very large city. You can't hit all the cool spots in one night without spending as much in taxis as in bar bills. Then there is the matter of time. You cannot have a good time if you travel all over the place. If I'm lazy I will probably only go to Satan's Whiskers and stay a few hours. It is one if not my favourite bar in London and it is confidently close to my home. That's my Sunday spot. If I feel a bit more adventurous, I'd probably start with a drink in the Punch Room at the Edition Hotel and work my way around Soho, one or two stops in Shoreditch "on the way home" to finish at Satan's anyway. I think the amazing guys working there have seen me in all my possible states.
You were present recently in London at Joyeux Bordel when our friend David Piper read a poem written by another club member, David Hermann. I hope you don't mind me asking, but what was it that moved you to tears? Is it something you can explain?
I guess it is just the beauty of the words and David's low, sexy voice. Gives me shivers. I think that poem was perfectly written and David was the absolute best person to deliver it. I think it summed up nicely what's been happening in Karlsruhe and all over the world these past few years. I can't wait for the next gathering – I think Coco should do a turtleneck dance or something.
Let's imagine you could walk out the front door of your flat and when you emerged outside you could be anywhere. Where would it be and why?
I have traveled all my life. Destinations are not so important to me anymore. Every time I open my door I'm going on an adventure!