Sailing Toward the Horizon with Xavier Padovani
Published November 6, 2012
For Turtleneck Club, in many ways, Xavier Padovani has been a true champion. Over the past two years he has been a strong and vocal supporter, supplying advice, access to his network, as well as a stream of the cucumber and rose elixir we so love.
After achieving his self-set goal of 10 years with William Grant & Sons, rising to the rank of Global Brand Ambassador at Hendrick's Gin, Xavier will now set sail in search of new adventures aboard Orfeus Ltd., his new spirits brand consultancy in London. Turtleneck Club caught up with Xavier at the helm to speak about things past, present and future.
***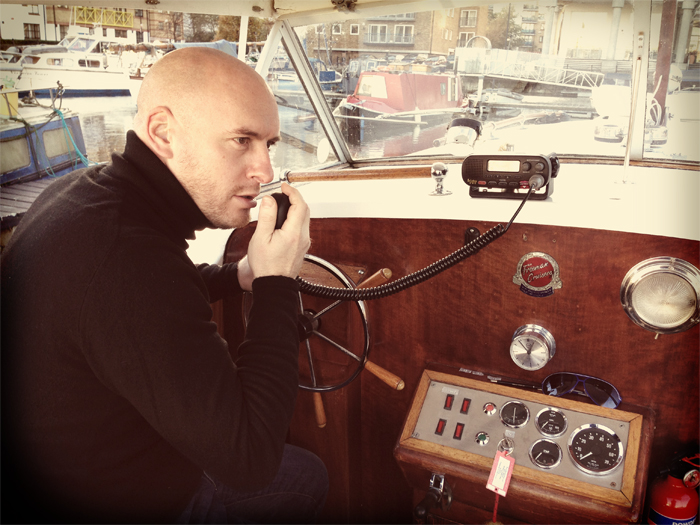 TC: You are coming to the end of a ten year run at William Grant & Sons. You've set the bar quite high for your replacement at Hendrick's Gin. How did it all start, and in particular with Hendrick's? You must have been very close to the very beginnings of the brand.
XP: My journey at William Grant & Sons started exactly ten years ago. It is truly a fantastic company to work for and it was very hard to leave. Alas, I had originally set myself a target of ten years.
I started as a rep in London working for our UK distributor, First Drinks Brands. Then I launched the Scotch whisky Monkey Shoulder in the UK & France. Two years later, the company launched Hendrick's Gin in the USA and the decision was made to take Hendrick's worldwide. I could not let this opportunity go – when I heard the team was looking to create a new position called "global brand ambassador" that consisted of traveling around the world to launch Hendrick's, I had no doubt in my mind that it was a job for me. So yes, I was involved with Hendrick's from the beginning, yet only after the brand was launched in the USA and arrived in the UK. I was part of a team of fantastic individuals that often let me set up the most silly & unusual stunts; we had the opportunity to really push the boundaries…
It has been emotional.
TC: Who will be the next Global Brand Ambassador? What was that process of helping to choose your replacement like? It must have been somewhat strange, yes?
XP: The new brand ambassador will be announced very soon and you should expect the unexpected…
(Editor: It has since been announced that David Piper, former Commander of Special Operations at Hendrick's Gin was the chosen one to carry on Xavier's work.)
To be perfectly honest it has been a long and difficult process – too many great people have been in touch with us and the choice has been extremely difficult. It is important to notice that I was only part of that process, mostly working as part of a wider team, a fantastic team!
But yes, it was a little strange only because this is a brand I feel particularly attached to, as this is a young brand and a very new position. There was no template or guide when I started that job and it became so very personal. So I am only wanting to make sure the new ambassador will protect that marvelous brand and take it to the next level.
No doubt from now on it will be onward & upward. This brand has a great future ahead.
TC: Will you miss the cucumber mobile? I've heard she's a bit "temperamental".
XP: I already do miss her, quite a lot, but we said au revoir a little while ago. She really was never too keen on starting and would regularly breakdown. So she was very temperamental, but nevertheless a true companion, a partner in (many) crime(s). She has now taken early retirement at the distillery. A true lady, I must say.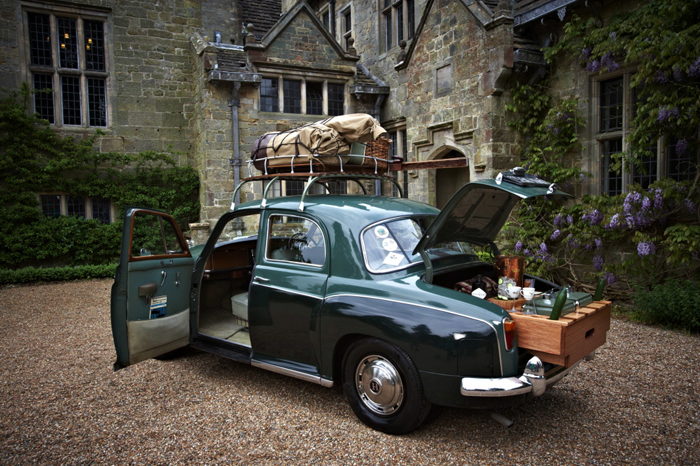 TC: Earlier this year there was a video published on YouTube called, "Shit brand Ambassadors Say." Your colleague and US Brand Ambassador of the Year (Tales of the Cocktail Awards 2012), Jim Ryan, was a part of it, as was Charlotte Voisey, another Hendrick's brand ambassador. Quite funny stuff. My question is this, what the hell is "open liquor"?
XP: This was a hilarious video. Did you see the long version?
You know it was about time someone made a movie like this. Sometimes people take it a little too seriously, a little to the extreme. Anyway, these guys were brilliant! Quite a few comrades featured and watching it again it makes me smile.
Ah the open Liquor… well, I am not too sure. My guess is it may possibly be referring to when occasionally an ambassador has too much to drink (too much like 75 shots). This would be spirits other than his or her official sponsor. It is possible that their company would not be super keen on that type of thing. The rumor says that to cover his/her tracks the ambassador may possibly ask the bartenders to log it on under "open liquor" yet I can't be sure, could be that or anything else really.
TC: I saw that you mentioned something the other day about making a rookie move and booking a 7:30AM flight. We've all done it and it's sometimes unavoidable. What are some other classic pitfalls one must avoid being in your line of work?
XP: Yep…
Early flight: avoid when avoidable.
If your suitcase is heavy, check that you are not over 32 kilos… or make sure you have a spare empty bag with you just in case.
Always eat what the locals eat. It is way more interesting – and be curious but respect the local customs.
Never go into politics/religion when visiting a market; this may not be seen as a proof of courtesy in some countries.
Easy on the drinking… drink plenty of water. This is a classic blunder. Being the face of a brand means people may recognize you very quickly. Being recognizably drunk is not a good look.
When traveling abroad, travel light and check out the weather forecast. Carry the adapted set of clothing. There is a fine line between prepared and packing too much.
No brand bashing: this is a golden rule. The liquor industry is a small family and respect is a key word.
There are plenty of key points to be aware of but these are just a couple of the big ones. Oh, and common sense and occasionally a good night sleep, too!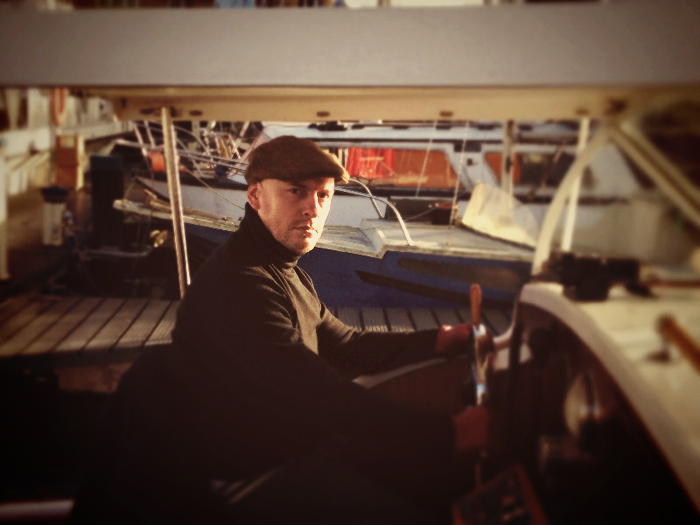 TC: Earlier this year you ventured to Japan. What stuck with you from that trip? I suppose it could be like going to moon for some people. I remember you being very impressed and wanting to return as soon as possible.
XP: Japan, is such an amazing country, I started to go there five years ago before Hendrick's launched. Since then, I have visited this fantastic country a few times and the Hendrick's distributor & agency teams have just been marvelous partners to work with. The people are amazing, the country beautiful, the food wonderful. Overall a must visit for anyone!
TC: In the world of spirits and particularly in the world of cocktail culture, it's a fairly small circle once you get a level or two above the corner bar. At the same time the universe of cocktail enthusiasm has begun to expand at a rapid rate. Parallel to all of this, in the foodie world, chefs are becoming rock stars, and it seems the same of mixologists. What do you make of all of that? What's driving it?
XP: Unlike Hollywood or rock bands, we (most bar owners, bartenders and chefs) started out behind the bar or in the kitchen – sometimes behind the scenes. Most often fame was not the main objective but this is in fact the hard work & the passion that has driven some of the now famous bartenders/bar owners to where they are today and this is only fair when this is well deserved!
Yet it's not a recent phenomenon that bartenders in the industry have become "famous". I am sure Jerry Thomas and many other chaps in their hay days reached famous status. Maybe it is because the media have now taken notice, and it is in fashion a bit more. What goes around comes around.
Overall I believe this is a good thing if this is for the progress of the industry as a whole.
As for what is driving it? Well, many companies have realized that bartenders and consumers have the power to drive brands – through social media, through events and through word of mouth. Unlike years ago when brands would run simple store promotions, we are now working with platform likes cocktail festivals, such as Tales of the Cocktail, or the Paris Bar Show. In every big city we take part in massive competitions, stunts, etc., and bartenders instantly communicate about new industry developments. Brands have stepped up to the plate and are quickly learning that this is what gets them, and the bartenders pouring them, famous.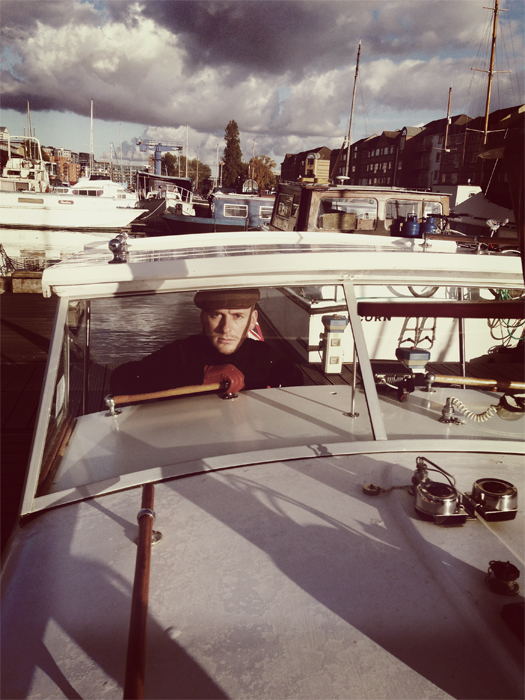 TC: How did you come to partner up with our mutual friend, Romee de Goriainoff and the ECC boys?
XP: Long story short… we met five years ago and these chaps helped us build Hendrick's in France. Thierry Daniel of Liquid Liquid introduced me to the boys five years ago and we became friends. From this friendship a business relationship was born – we just understood each other.
In five short years, we worked together to get Hendrick's on the map in Paris with the boys and Liquid Liquid. It was fun, it was certainly an adventure. We set up many great nights with the Fantastic and Ridiculous Monday of the Unusual Rose and Cucumber Society.
The next step happened naturally, organically, as a common dream uniting us: opening a ECC Chinatown in London. This dream was achieved in December 2010 and it has been an incredible adventure since day 1.
TC: Which cities do you see as primed for someone with ambition, taste and style to push things to the next level? If Paris was a place like that relatively recently, there must be others.
XP: So many places… In my travels representing that unusual yet delectable Scottish cucumber gin, I fell in love with many places: Beirut, Bogota, Mexico DF, Lima and many other cities. However South America is definitely on the way up and happening at the moment. Those really stand out as places that are bubbling with an already fantastic culture and a rapidly growing cocktail culture.
TC: You've been a very big supporter of ours, and I would just like to take this opportunity to thank you for that. I don't know how to explain it to people that have never met you, but you somehow manage to maintain a level of energy and enthusiasm, along with a nice coating positivity, that is simply enviable. I'm sure it's one of the not-so-secrets of your success. How do you keep that sort of thing going?
XP: Thank you, this is very kind Sir!
Life is too short to not enjoy it. I tend to not take myself too seriously. But when it is down to business, the key is to stick with what you believe is right for the brand, respect people around you, and simply do not do what you would not want others to do to you. Very often good things will happen naturally if you have the right attitude. That said, you do have to take some calculated risks so the rewards become more interesting.
Most importantly I wake up everyday and I want to go to work. I could not do something that I would not believe into 200%, and for that I have always felt privileged even so I work hard for it!
TC: So what's next for you? Rumor has it that you starting an agency in London. What's that all about? Has this been something you've been wanting to do for some time?
XP: Ah the agency! I may have alluded to this above, but my excitement is palpable. Truly it has been on my mind for a little while but I never really had the time to set it up or to think about it as I was always way too busy with Hendrick's. Now I have stopped working on the brand so I can now concentrate on launching and developing my own agency. At the moment I am applying the final tweaks.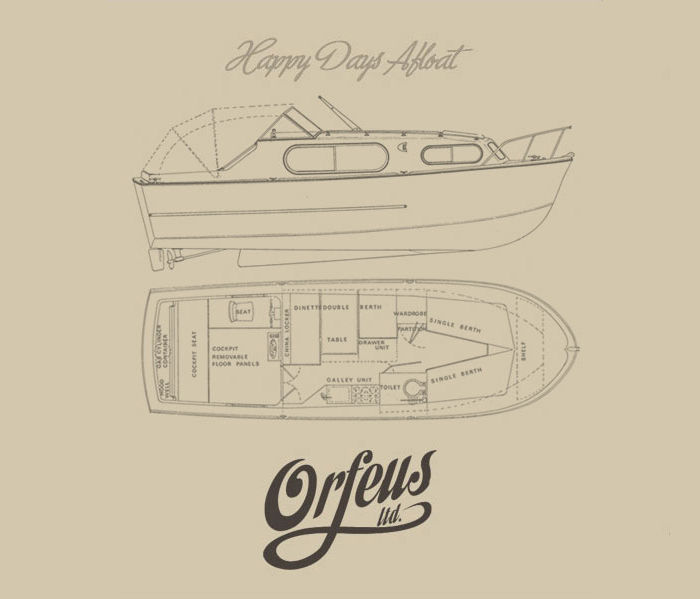 TC: Do you already have some clients lined up? Anyone you can talk about? What kind of services will you offer?
XP: Possibly… Services, well, it is in fact very straightforward, but its expertise will be diversified. Overall, it is about global networking and getting the right brands to meet the right people. It is all about people.
Orfeus – my agency – will basically consult with spirit brands, interesting spirit brands, new or old, but brands that wish to launch or develop in the UK and on a global scale.
It is not an event company or a plain marketing agency but an agency that will concentrate on offering creative ideas, unusual solutions for brands to communicate within the on-trade segment of the industry, or yet within the consumer arena.
Most importantly Orfeus aspires to be a brand-building agency that concentrates on using alternative methods rather than applying the conventional marketing tactics.
We will do so in a fast, proactive manner, without being influenced by the complex levels of any corporate environment. We would aim to reach the market quickly.
Orfeus, with a strong knowledge of the on-trade scene, will concentrate on various aspects of our industry, from new product development to potential brand partnership, acquisition; Orfeus may have many roles to play.
A part of the agency will also be to headhunt brand ambassadors, matching the right brand with the right people and coaching ambassadors.
Orfeus will also work with smaller interesting brands that stand for certain values and that are known for the quality of their liquid, not for the size of their investment level.
But this is it for now, yet this is just the beginning…
TC: What is your favorite cocktail at the moment and who created it?
XP: It is "I am a peach" created by New Zealander, Dan King. It's a new arrival on the winter menu at Experimental Cocktail Club Chinatown; you should drop by and taste it.
I like the name only because it is a reference to Nicolas De Soto in NYC who just put a cocktail on his menu named, "I am a banana", so he says…
TC: Xav, I want to let you know how grateful we are to have you as a supporter and a member. We look forward to further reports as things develop. Thank you very much for your time. See you in NYC!
XP: Looking forward to NYC dude! It is about time to party, and to do in style!