The Experimental Turtleneck Club London
Published January 29, 2014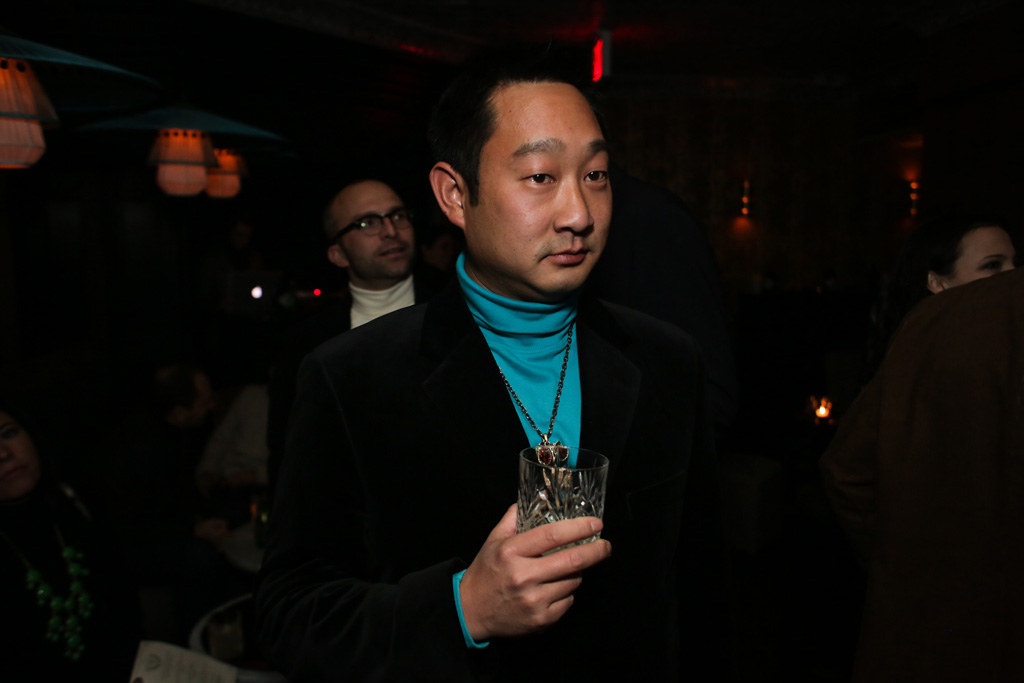 Photo credit: Garrett Cornelison
Join us in London's Chinatown on Monday, February 24th, as we combine forces once again with the Experimental Cocktail Club and Hendrick's Gin to present the Turtleneck Club Winter Fete. This is the original group of conspirators that gave our humble club its international presence, so this particular gathering at the ECC will be a homecoming as much as anything, and we look forward to it with a joyful hunger.
For the uninitiated, we will not scream this from the mountain tops because there is no need, but we will whisper quietly to you now: this is something not to be missed. Our most recent gathering at the ECC this past March was deliriously fun and this time around it will be even more potent. Naturally, access to the 2nd floor will be even more coveted now, so it would behoove all who are curious to arrive early.
Prizes, of course, will be bestowed upon both male and female members for most the bad ass turtleneck ensembles. Our menu will feature the finest Hendrick's Gin cocktails of craft composed by some of the world's best bartenders. DJ Turtleneck will lay down the sounds to coax your tail feathers in a shake, then a rattle, and in all likelihood, a roll. Our house photographer will be on hand to preserve your club experience as you share in the company and conversation of old and new friends alike.
When shabby simply will not do, insist on Turtleneck Club. Now more than ever.
Map and event details | Read our FAQ